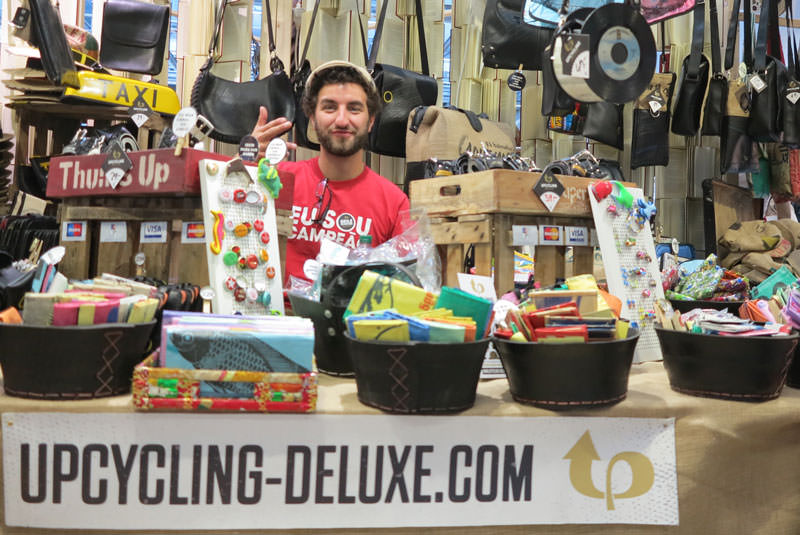 "All of the products purchased from Upcycling Deluxe are made from materials that otherwise would end up in the trash. This saves resources and energy. Due to the reused materials, two products of the same design will look similar but will never be identical. All of our products are genuinely one of a kind with their very own story to tell. This kind of sustainable consumption is a visible sign to the throwaway society.
Sustainability also applies to running a business. Hence, all of our products are produced under the aspect of fair trade. Our partners include social facilities and workshops from Germany and Europe as well as craft enterprises and cooperatives around the world which are committed to fair working conditions and environmental compatibility. The purchase of our products supports our partners including a women's project in Bangladesh, a family business in Cambodia and a sheltered workshop in Berlin."
They deliver to 35 countries.