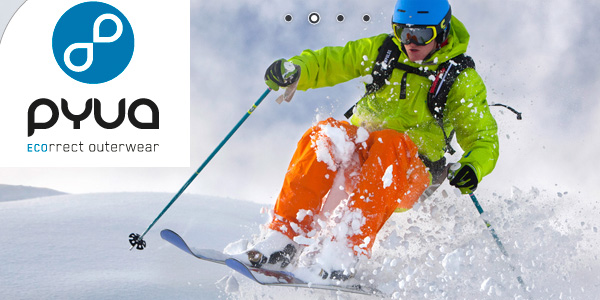 Ecorrect Outerware Pyua is one of the first outdoor clothes manufacturers which not only uses material, which can be recycled afterwards, but already creates most of their collection with recycled fabric. It is called: closed-loop-recycling.
84% less ernergy usage
77% less CO2 emissions
Less waste
No usage of mineral oil
Part of the FairWare Foundation and produces completely in Europe
They are specialized on winter sport equipment.