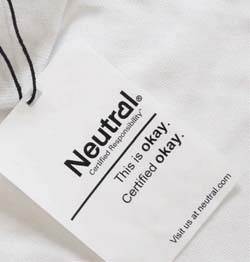 "Neutral® is premium quality apparel for men, women and kids. Contemporary styled T-shirts, sweatshirts and more made from 100 % organic Fairtrade cotton.
Every Neutral® product is manufactured and certified according to the highest environmental, social and ethical standards in the world.
Defined and monitored by external organizations, the certificates are our way of making the most responsible clothing we can."
No webshop.