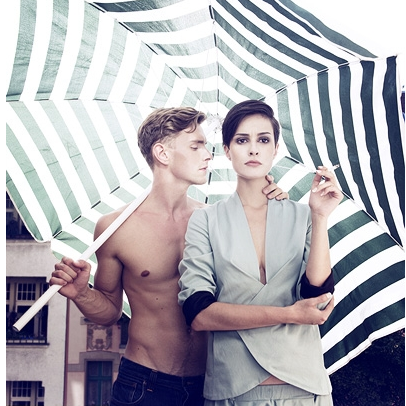 "FORMAT's designs are essentially minimalistic. This minimalism is accentuated by details that make a freedom of movement possible while giving the clothes their laid-back look. FORMAT products stand for the distinctive, individual, and unmasked style of each individual. They bring out his or her best qualities and thus remain a durable companion.
Since fall 2008 Mareike Ulman and the FORMAT family have sought to realize a fair fashion world. All FORMAT products are made considering high ecological and ethical standards. Our raw materials are organic, the cotton fabrics are certified by GOTS or produced according to similar organic standards. All of our clothing is made in Berlin and Szczecin, Poland.
The FORMAT collection is partly independent from seasons because sustainability implys for us that clothes not ought to be old-fashioned after 6 month. We aspire a high level of eternalness in our styles: Some few items won't be reproduced again. Some pieces accomplish the collection since the early beginning of FORMAT and this collection keeps on growing by about ten pieces, new fabrics and new colours every season."
(link: http://www.format-favourites.de/cms/stockists text: Stockists can be found on the website)